Booking Your Photographer Has Never Been Easier
Save time and book your Top Snap visual expert online through Ubookr!

Ubookr is an FREE cloud-based booking solution specifically designed for real estate agents and property managers, allowing them to book tradespeople and service suppliers instantly.

You can add bookings, change appointment times and request quotes all without picking up the phone or sending another email. Easily add your existing suppliers to your list of favourites and never be left wondering when they're available. Real-time access to calendars, prices and an ever-expanding list of new suppliers.

You'll never be left waiting for a reply or confirmation again, with 24/7 access to your supplier's calendars, anytime, anywhere and from any device – Ubookr is as mobile as you are.

Spend more time being productive and less time organising, try Ubookr today!

Brokerage drives efficiency through new partnership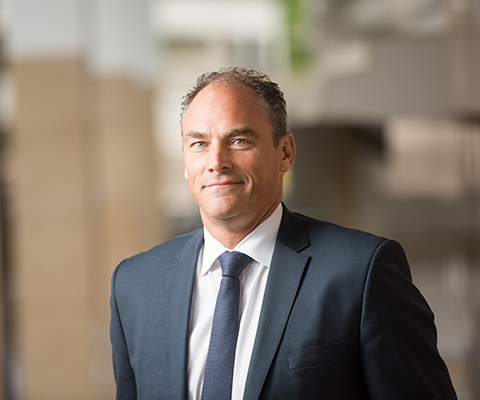 In a bid to improve its customer service proposition and drive greater business efficiency, Mortgage Choice has teamed up with the online booking platform Ubookr.


Speaking about the partnership, Mortgage Choice chief executive officer John Flavell said the brokerage was pleased to partner with a "revolutionary" technology provider.


"Earlier this year, we launched a limited trial with Ubookr and the results were incredible," he said.



"Through the trial, we saw first-hand just how easily the online appointment booking system could streamline broker businesses and improve the customer service proposition.

At Mortgage Choice, we understand that many Australians like to use their smartphones to make various appointments – like booking holiday accommodation or reserving a table at a particular restaurant.

Better yet, the appointment can be made instantly from anywhere and via any mobile device.

With the Ubookr app, customers can view a broker's calendar, see their available times, and book in an appointment when it best suits them.

This removes the need for multiple phone calls or emails between broker and customer, and simplifies what can sometimes be an onerous task.

For our brokers, the Ubookr app has allowed them to easily manage and review their calendar, improving their efficiency and productivity."


Mr Flavell said the integration of the Ubookr platform into Mortgage Choice's business operations was just one of the ways the company was seeking to enhance their customer experience.


"As part of Mortgage Choice's 2020 vision, we are committed to providing our customers with any financial product through any channel at any time. The integration of the Ubookr platform is just one of the innovative new technologies we are harnessing to make this vision a reality.


Ubookr co-founder and CEO Cameron Curdie said working with Mortgage Choice was a good fit for the business.


"Looking to the future, we have our sights set on providing a unique and scalable online booking solution to other industry leaders that provide mobile and on-site appointments to their customers," he said


"In doing so, we want to help these companies offer greatly improved convenience to both their customers and employees while increasing website lead conversion rates and their bottom line.
The Ubookr app has many business benefits. Most notably, it allows a website lead to make an appointment with a broker on any day of the week and at any time of the day.

The app also boasts two-way calendar sync, so both broker and customer have the appointment added to their diary. Prior to the appointment, the app sends the customer a reminder notification, which has significantly reduced the level of 'no shows'. Best of all, the app can be set-up so that customers can choose where they would like to meet their broker. In other words, if the customer would prefer to meet with their broker at their home after-hours, the app provides them with the ability to organise just that."


Mr Flavell said the intuitiveness and flexibility of the app made it a business 'must-have'.


"In just a short period of time, we have seen improvements in broker efficiency across our network," he said.


For further information or to arrange an interview with John Flavell, please contact:


Jessica Darnbrough Brendan Wong
Mortgage Choice Corporate Affairs Mortgage Choice Corporate Affairs
(02) 8907 0472 / 0431 717 665 (02) 8907 0502 / 0414 299 282
Jessica.darnbrough@mortgagechoice.com.au brendan.wong@mortgagechoice.com.au
https://www.mortgagechoice.com.au/


Aussie tech start-up Ubookr transforming how real estate agencies do business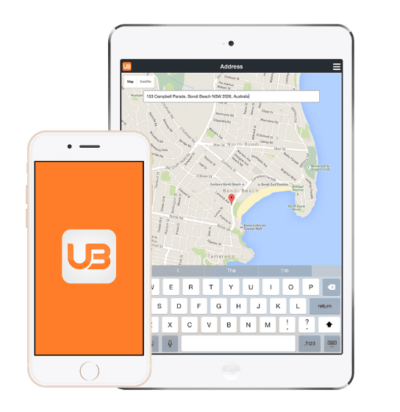 Before the recent launch of ubookr.com trying to co-ordinate suppliers was a tricky task for real estate agencies.

Synchronising the visits of photographers, floor-planners, copywriters and a long list of other suppliers often required endless emails or a complex, time-consuming ring-around.

Having made the job a whole lot simpler Ubookr's new online booking platform has been enthusiastically welcomed by the industry. Already Ubookr has experienced a rapid take up, with many of Australia's busiest agencies getting on board.

Agencies can now see available openings in the calendars of their suppliers online in real time and make instant bookings. A complex task which previously involved numerous phone calls or emails and could drag on for hours can now be completed in just seconds.

Behind the development of Ubookr is property photographer Cameron Curdie, whose many years in the industry convinced him of the need for such a service. "I used to spend so much time taking phone calls and juggling my diary, that it was constantly interrupting my work," says Curdie.

He is pleased at the feedback he is getting from other photographers now using Ubookr. "All of them are finding it far easier to stay focused on what they are shooting!" says Curdie.

As well as relying on his own experience, Curdie consulted heavily with agencies and suppliers during the 18 month development phase to create something which really fits the needs of business. Curdie also credits the popularity of Ubookr to his team of Sydney developers who have been able to build a sophisticated web site and phone app, which incorporate a range of very clever features.

Driving times between different jobs are automatically calculated, spacing out appointments so suppliers will always be able to arrive on time. Ubookr provides instant reminders of upcoming jobs and neatly links in with Google's navigation service to provide directions.

Agencies who have been using Ubookr have quickly grown to love its convenience. With just a few taps of their phone, agents can now instantly lock in appointments with each of the suppliers they require. This simple, highly efficient approach is great when on the road or in front of clients.

The 24/7 availability of the app also provides busy agents with the added benefit of being able to make bookings at hours when suppliers wouldn't normally be answering their phones.

Geoff Smith from LJ Hooker Mosman has now been using Ubookr for several months and is amazed by how much easier it makes doing business. "Ubookr saves us an incredible amount of time, stress and wasted effort. I never want to go back to the bad old days of trying to arrange everything manually," says Smith.